Remote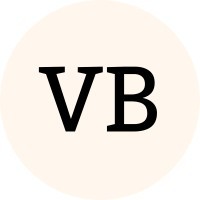 Vinebase
Remote
Posted on Friday, June 2, 2023
We are looking for a process-oriented, passionate Product Specialist to join our growing winery operations team who is excited about working with and talking to small wineries and winemakers.
We're looking for someone with great self-organization, communication and process management skills, who backs that up with deep customer empathy and is excited about spending time emailing, on the phone and doing video calls with winemakers.
The ideal person in this role is stoked about training small business owners (in our case, wineries) on a new software tool and helping them take full advantage of what Vinebase is building and grow their businesses.
Operate as part of a larger winery operations team to ensure wineries have an outstanding experience with the product
Run the onboarding process for new wineries, including technical setup and product training
Answering ongoing product training and setup assistance through support channels (email, phone & video chat)
Document feedback and insights from customer communications and questions
Develop support documentation and training materials to scale role outside 1:1 communications
Strong self-organization, communication and ability to create and follow processes
Ability to operate in ambiguity & limited resources
Confident communicator and can articulate complex topics in simple terms
Previous experience in, or willing to learn, technical e-commerce and website concepts like domain hosting setup
Quick and strategic thinker who is excited about working in a very fast paced team
An excitement about wine and/or small businesses
We are a new company with fast growth in an outdated market. We need someone who is excited to jump in the trenches with our team and ready to champion our product to wineries once they are part of the platform
Previous experience working with small businesses to get set up on tools and be successful
Previous experience in a tech startup
Deeply understand the pain wineries feel in current solutions for how they can sell wine
Has worked remotely before
Unlimited PTO and sick days
🪴
Work from anywhere
🌎
(although this role will be heavily focused on west coast business hours)
WFH equipment stipend to make sure you're all set up
👩‍💻
Meaningful equity in venture-backed startup
🚀
We have a principled approach to compensation: we pay for the work done, not based on location or cost of living. We pay a median US big city salary (Chicago, Austin, Boston, etc) as a base, and offer generous equity packages to bring our team into the future success of the company. We commit to promoting within as much as possible, pay equality, and transparency.
Depending on your level, our expected salary range for this role is $45-70K.
We exist to empower independent wineries to thrive and grow their businesses.
Our belief is that the wine industry should "work" for everyone, not just the big corporations, the wealthy, or the professionally trained. Everything should be accessible: from buying to selling, and from information to understanding. And we're doing this by breaking down the barriers between everyone in the industry.
We're always looking for talented humans who are interested in building the future alongside us.
Does this role sound like a good fit? Email us at careers@vinebase.com
Include the role's title in your subject line.
Send along links that best showcase the relevant things you've built and done.