Freelance Product Designer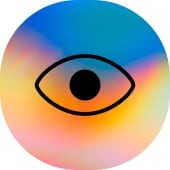 Startupy
Job Functions:
Product, Design
Employment Types:
Part-time, Contractor
We are looking for someone who is obsessed with the details and delightful possibilities of software. Someone who brings heart to a product and cares more about the details than one reasonably should. Someone who has a passion for curation and collective knowledge management, and wants to reimagine the status quo.
This is a chance to shape a product that represents a more human and more collaborative internet. We're a fully remote and distributed team. We use modern tools like Linear, Figma, Loom, and Around for collaborative work. We offer generous compensation and the freedom to define your ideal schedule.
About Startupy
We live in the information age, but meaningful intellectual content is ironically less indexed and discoverable than it was 10 years ago.
Startupy is a community-curated search engine, owned by its contributors. Our curators organize, map, index, and interconnect the world's most valuable business, investing, technology, and culture insights. 💭 You can think of us as if Roam, Wikipedia, Crunchbase, and a DAO had a baby.
What you'll do
Work with our founding team to solve difficult product design and interaction problems, while contributing to our overall strategy.
Define and refine how contributing to Startupy feels like, both from a tactile and visual design perspective, and at an emotional level.
Push the envelope on what the future of media, knowledge management, and search looks and feels like.
Study and understand our users' jobs-to-be-done to help inform our roadmap.
Create flows, prototypes, and high-fidelity visuals.
Improve and maintain our design system in Figma, while organizing design files and assets.
Be involved in the build process to ensure that our quality bar is met.
Support the establishment of a design culture, and a design-centric process.
What you have
A maniacal mindset about craftsmanship and quality, and share our orientation toward modern, elegant, clean, efficient aesthetics.
Passion for curation and collective knowledge management and want to reimagine the status quo.
Experience delivering and iterating product features while collaborating with product and engineering teams.
Deep understanding of Figma and best practices around design systems, documentation, naming conventions,... Essentially all organizational skills tied to the design process to ensure that the product and team can scale.
Strong interaction design skills and a gift for systems thinking and information architecture.
Awareness around when to follow convention and when to try something new. You don't settle. You understand that simple is harder than complex.
Receptiveness to feedback, but know when to push back.
Understanding of modern web technologies, web interactions, and usability standards.
Ability and flexibility to iterate fast and often.
Love shaping ambiguity into clarity.
Curiosity to find inspiration in uncommon places and that informs your work. You are aware of what's fashionable, what's trendy, and what feels fresh and new.
Familiarity with products like Are.na, Roam Research, Kinopio.club, Almanac.io, Golden, Obsidian,.. If you know, you know :)