Developer Advocate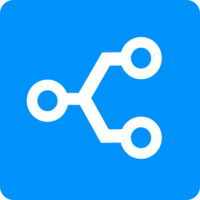 StackShare
Software Engineering, Legal
San Francisco Bay Area, CA, USA · Remote
Posted on Monday, January 31, 2022
Hello! We are hiring a Developer Advocate to help build awareness for Private StackShare and make community members successful at learning from one another on StackShare.
This role is for an experienced developer advocate who has dealt with many of the challenges that we're currently tackling (creating a new category, helping developers via user-generated content) and will have deep empathy for our community. This role is focused on 2 of the 3 Cs: content and community.
Here are some signs that you might be a good fit for the role:
You have 3+ years of experience as a Developer Advocate
You love and have a track record of giving talks, creating content, storytelling, and building relationships with the community
You have prior experience as a professional software developer
You understand the motivations, frustrations, and fears of developers
Here are some of the things that you could expect to do:
Be the thought leader around Tech Sprawl and Tech Stack Intelligence. Research and publish original ideas about the causes, symptoms, and solutions for this problem. Communicate with industry leaders and create a dialog that centralizes this problem (e.g. Charity Majors and Observability).
Create content around Private StackShare that helps developers, VPEs, and CTOs benefit from it
Build relationships with and interview key StackShare community members and customers; in the words of one of our advisors, you'll "paint a picture of the future by interviewing people who are already there"
Manage and contribute to community Stack Advice discussions
Build awareness for StackShare's new open source tooling for Private StackShare (think SPDX and SBOMs)
Give talks at (online) conferences that address the topics of tech stack spraw, open source/SaaS governance and compliance, enterprise architecture, and digital transformation
Host webinars and cooridnate joint webinars for Private StackShare
Obtain product feedback from the StackShare community and work with the engineering & product teams to implement it
Help create the strategy and vision for all areas of advocacy including content, code, and community
Things are always changing in the early stages of advocacy work, so all these things may not be required- we'll work with you to come up with a plan that makes the most sense when you join.
Why work at StackShare? Here are some of the reasons why we feel this is a special opportunity for the right person:
You'll be helping to create a brand new developer tools category (tech stack intelligence), with a product that has no direct competitor (Private StackShare)
The StackShare community is 1M developers strong and counting, so you'll be working with an existing active community
You'll report directly to our CEO, who has personally been doing the advocacy for StackShare since inception
Developers already use StackShare as a way to show off what they know on sites like LinkedIn and GitHub and we've done very little advocacy work so imagine what adding you to the equation will do!
You'll have real input into product decisions and help drive product strategy by working closely with the leadership team (CEO, CTO, Head of Business Development, and Product Manager)
You won't be expected to manage anyone; if that's something you're looking for, we can discuss a plan for you to get on that track once you've been in this role for at least one year
Here's some specifics about the role:
Competitive salary
Fully remote
Reports to the CEO
No visa sponsorship at this time
Based on experience and seniority, the title of this role is flexible. If you are looking for your next role title to be a senior / lead / director, we can accommodate that. Don't hesitate to ask or let us know what you need.
We offer the following to all of our employees:
Flexible and family-friendly working arrangements
Excellent medical and dental benefits
Unlimited vacation
Your dream hardware, software, and conferencing set up
Paid courses, books, and professional development
We're a fully remote team, with the majority of the core team based in the San Francisco Bay Area. The well-being of StackSharers is very important to us. If you tell us what you need to be happy and successful, we'll try our best to accommodate.
Our Team
We're supported by an amazing group of investors including Headline (e.ventures), Cervin Ventures, Precursor Ventures, 500 Startups, Citi Ventures, as well as angels like Zach Holman, Quinn Slack (CEO of Sourcegraph), Chris Nguyen (Co-founder of LogDNA), John Kim (CEO of Sendbird), Nick Rockwell, Baron Davis, and engineers/leaders from GitHub, Stripe, Facebook, Square, Twitter, Salesforce, Google, Dropbox, Airbnb, and more.
We're a Series A-stage company (raised $10M in total) that has built up a community of over one million developers with less than 10 employees and no developer advocate. Our company is distributed with most of us in the San Francisco Bay Area and teammates in India. All roles are remote with no requirement that you work from an office. We value having a sense of urgency, empathy, resourcefulness, taking ownership, and tactfulness.
Our leadership team has experience at Amazon, eBay, Accenture, and Outbrain and has been working together at StackShare for over 3 years now.
What we're building
StackShare is building community-driven SaaS. Like many open source companies, StackShare started out building a community and then built an enterprise SaaS offering based on what the community asked for. We're now building the world's first Tech Stack Intelligence solution to help companies of all sizes address tech sprawl inside their organizations.
Sales professionals used to have no system to coordinate their efforts before the CRM came along. They'd accidentally call the same leads, couldn't easily track their funnel, and had no way to know who to talk to internally about which customers. Similarly, while there are plenty of tools for developers to manage and discuss code (GitLab, Stack Overflow, etc), engineers and architects have had no system of record to capture technology decisions.
StackShare is creating a new category of business software that every company with developers will need: tech stack intelligence. There's no other product in the market that compares. Our competition is Excel spreadsheets, Confluence wikis, and Markdown files. Announced on stage at GitHub's annual conference in December 2020, the product is now gaining adoption amongst large companies that already have a presence on StackShare.
Developer-driven software is projected to be a $1 trillion market. Atlassian and GitHub have built multi-billion dollar businesses by providing collaboration software for technical teams, but they've left a gap in the market that StackShare is now filling.
If you want to be a part of creating something new that will eventually be used by every company in the world that employs software developers, this might be the right opportunity for you.
Why we're building it
Our mission is to make developers more productive by helping them learn about technology through the people and companies they trust. Eventually we believe that no developer in the world will make a technology decision without first checking StackShare, to see what others are using inside (private) and outside (public) of their company.
What the press has written about us