Veterinary Nurse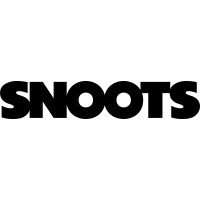 Snoots
London, UK
Posted on Monday, November 20, 2023
Snoots is not your typical clinic, and we're not looking for your typical veterinary nurse. We're a London-based startup that's redefining the veterinary care industry by offering unlimited primary care for just £33/month. Our mission is to make pet healthcare accessible and affordable to everyone, without compromising quality or compassion. And we're looking for a talented and passionate veterinary nurse to help us achieve that.
Tasks


As a veterinary nurse at Snoots, you won't just be providing basic medical care to our furry patients. You'll be part of a dynamic and innovative team that's shaping the future of pet healthcare. You'll have the opportunity to use your skills and expertise to create new and exciting ways to care for our patients, and to make a real difference in their lives.
But that's not all. We're not just looking for someone who's great at their job - we're looking for someone who wants to be part of something bigger. Someone who wants to help build a company from the ground up, and who's not afraid to roll up their sleeves and get their hands dirty. We're offering a starting salary of £33,000 per annum, and the chance to shape our future.
At Snoots, we believe in fostering a collaborative and supportive environment that empowers our nurses to develop their clinical and surgical skills within the bounds of Schedule 3 regulations. We encourage our nurses to take an active role in patient care, under the guidance of our experienced veterinarians, and to strive for excellence in all aspects of their work.
We understand that work-life balance is important, and that's why we're offering full-time hours at just 34 hours per week. We want our team to have time for their own lives and interests, while still being able to provide the best possible care to our patients.
Requirements

Requirements:


Qualified veterinary nurse (RVN) with at least two years of experience
Excellent clinical skills
Strong communication and interpersonal skills
Passionate about animal welfare and committed to providing excellent care
Positive attitude and sense of humor
Ability to work well in a team environment
Willingness to learn and adapt in a fast-paced startup environment



Benefits

Benefits:


Ownership in the company and the chance to shape your future
Full-time hours at just 34 hours per week
Competitive starting salary of £33,000 per annum
6.6 weeks of holiday per year (including bank holidays)
Unlimited primary care for personal pets
Opportunities for professional growth and development
A fun and supportive team environment at our clinic in Islington (near the Angel or Highbury Tube on the Northern, Overground, and Victoria lines)
And much more



So, what are you looking for? If you meet the requirements and want to be part of a startup that's changing the game, then we want to hear from you. Apply today and let's start building a better future for pets and pet owners alike.