Veterinarian at Snoots - Consultation-Only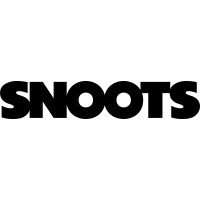 Snoots
London, UK
Posted on Sunday, September 3, 2023
Tired of feeling like just a number?
Do you think that a 38-40 hour working week (including inpatient checks, and an OOH rota) over 4 days is a real life-work balance?
Fed up with seeing the prices in your practice going up every few months, meaning your clients can't afford the veterinary care their pets need?
Struggling to make clinical decisions purely based on the client's financial situation?
Sick of financial and corporate targets that make you feel like a salesperson rather than a medical professional?
What about the workload? How many patients do you need to see per hour, per day, per week?
When was the last time you had the chance to sit down with your colleagues and discuss life in your practice?
How many times have you missed your lunch break? How many cups of tea were poured down the sink because they got cold before you had the chance to drink them?
Do you have time to meet and know your clients and patients as a GP?
What about your team? Do you feel loved, supported, looked after?
How many times have you heard "Thank you" from your manager?
Great, you finally got the opportunity to book your well-deserved holiday! Why are you feeling so guilty?
Do you think you can do better, as a vet, as a person, as a community member?

Tasks
If you've read until here, we both know you want to make a difference! Every crazy idea starts with a dream, but then… there's much more. What if vets and nurses could work together, in a new kind of practice, where everyone feels empowered to work and run that practice like their own home? Where clients can help their pets without thinking about money. Where clients can feel as comfortable with their clinical team as they do with their friends.Snoots is not your typical clinic, and so we're not looking for your typical vet. We're a London-based startup that's redefining the veterinary care industry by offering unlimited primary care for just £33 per month. Our mission is to make pet healthcare accessible and affordable to everyone, without compromising quality or compassion. And we're looking for a talented and passionate vet to join our growing team.As a vet at Snoots, you won't be performing surgical procedures. Instead, you'll be focused on providing top-quality consultations to our furry patients. You'll have the opportunity to use your skills and expertise to diagnose and treat a wide range of conditions, and to work closely with our veterinary nurses and support staff to provide the best possible care to our patients.But that's not all. We're not just looking for someone who's great at their job - we're looking for someone who wants to be part of something bigger. Someone who wants to help build a company from the ground up, and who's not afraid to roll up their sleeves and get their hands dirty. For this new role, we're offering a starting salary of £55,000 per annum for 27 hours a week over 3 days. This is a weekend rota that alternates between Thursday, Saturday and Sunday (one week) and Thursday, Friday and Saturday the following week. We think it's so important that you have a lunch break that we will make sure you have it every single day, plus we will pay for it. So for each day of work you'll work an 8-hour shift with a 1-hour paid lunch break.
Requirements
Requirements:
Qualified veterinarian (MRCVS) with at least two years of experience
Excellent clinical and diagnostic skills
Strong communication and interpersonal skills
Passionate about animal welfare and committed to providing excellent care
Positive attitude and sense of humor
Ability to work well in a team environment
Willingness to learn and adapt in a fast-paced startup environment

Benefits
Benefits:
An attractive full-time salary of £55,000 per annum for just 27 hours a week - every week you have 4 days off to do whatever you want
6.6 weeks of holiday per year (including bank holidays). If you want more time off you'll be able to buy up to 2 extra weeks of holiday, every year
Unlimited primary care for personal pets - yes, unlimited!
Opportunities for professional growth and development
A fun and supportive team environment at our clinic in Islington (near the Angel or Highbury Tube on the Northern, Overground, and Victoria lines)
And much more

Other expenses paid:
RCVS fees
1 professional subscription at your choice, every year (such as BVA, BSAVA, etc)
VDS cover
CPD allowance

So, what are you waiting for? If you meet the requirements and want to be part of a startup that's changing the game, then we want to hear from you. Or do you love this idea but something's still holding you back? Let us know what you're looking for and we'll try our best to accommodate you.