Operations Manager (Remote to UK Team)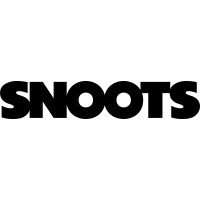 Snoots
Operations
France
Posted on Sunday, September 3, 2023
At Snoots, we're on a mission to revolutionize the veterinary care industry and make pet healthcare accessible and affordable to everyone. We're a London-based startup that's growing fast, and we're looking for a superstar Operations Manager to join our team and help our founders be more successful.
As our Operations Manager, you'll be the right-hand person to our founders, helping take on special projects, coordinate with stakeholders, and overall make sure our growing company continues to run smoothly. You'll be responsible for a wide range of tasks, from project management to operations support, and you'll play a key role in driving the success of our company.
But this isn't your typical operations associate or executive assistant role. You'll need to be relentless, self-motivated, and able to thrive in a fast-paced startup environment. You'll need to be super detail-oriented, with a passion for keeping everything organized and running smoothly. And most importantly, you'll need to absolutely love pets - after all, they're at the heart of everything we do.
This can be a fully remote position, as long as you're located within one hour of the GMT time zone. You'll be working closely with our founders and other team members, collaborating on projects, coordinating with stakeholders, and doing whatever it takes to make Snoots a success.
Requirements:
2+ years of experience in a project management, operations, or executive assistant role
Exceptional organizational and time management skills
Strong communication and interpersonal skills
Superb attention to detail and ability to juggle multiple priorities
Ability to work independently and take ownership of projects
Passion for pets and commitment to our mission
Relentless drive to help our founders succeed
Benefits:
Opportunity to make a meaningful impact on the pet healthcare industry
Ownership in the company and the chance to shape our future
Competitive salary and benefits package
Fully remote position within one hour of the GMT time zone
A fun and supportive team environment
So, what are we looking for? If you're a self-starter who's ready to take on a new challenge, and who wants to be part of a startup that's changing the game, then we want to hear from you. Apply today and let's start building a better future for pets and pet owners alike!