Senior Manager, Design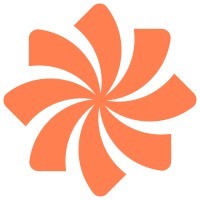 SmithRx
Design
San Francisco, CA, USA
Posted on Tuesday, November 21, 2023
Who We Are: SmithRx is a rapidly growing, venture-backed Health-Tech company. Our mission is to disrupt the expensive and inefficient Pharmacy Benefit Management (PBM) sector by building a next-generation drug acquisition platform driven by cutting-edge technology, innovative cost-saving tools, and best-in-class customer service. With hundreds of thousands of members onboarded since 2016, SmithRx has a solution that is resonating with clients all across the country.
We pride ourselves on our mission-driven and collaborative culture that inspires our employees to do their best work. We believe that the U.S healthcare system is in need of transformation, and we come to work each day dedicated to making that change a reality. At our core, we are guided by our company values:
Integrity: Do the right thing. Especially when it's hard.
Courage: Embrace the challenge.
Together: Build bridges and lift up your colleagues.
Job Summary: The Engineering team at SmithRx is developing the next-generation modern pharmacy benefits management (PBM) platform that will change how companies administer and manage pharmacy benefits. Our unified technology platform provides real-time actionable insights that drive cost savings, power clinical services, and result in a brilliant customer experience. A unified technology platform exists nowhere else in the pharmacy benefit ecosystem to programmatically solve widespread deficiencies. SmithRx delivers unmatched service quality and operational efficiencies that exceed all industry standards.
As the Senior Design Manager at SmithRx, you will play a pivotal role in shaping the visual identity and user experience of our innovative healthcare solutions. Leveraging your extensive design expertise, you will lead a dynamic team of designers, ensuring the delivery of cutting-edge, user-centric designs that align with our company's mission and values. You will set the vision, strategy and roadmap for the design team and innovate with research programs and drive design excellence. This position offers a unique opportunity to contribute to the evolution of healthcare technology while leading a creative team to new heights.
Join the Movement: If you're ready to make a difference, join us in reshaping the healthcare landscape. As a Senior Design Manager at SmithRx, you'll play a pivotal role in driving innovation, improving lives, and contributing to a brighter future. Don't miss this opportunity to be part of something big.
What You Will Do:
Provide visionary leadership to the design team, fostering a creative and collaborative environment with effective communication.
Set and Oversee the strategy and end-to-end design process, from concept to execution, ensuring high-quality, innovative solutions.
Build and lead a high-performing design team, nurturing talent, and fostering a culture of continuous learning.
Set clear goals, expectations, and priorities for the team, ensuring successful project delivery.
Collaborate closely with product management, engineering, and other key stakeholders to understand project requirements and business objectives.
Facilitate effective communication between design and other departments, ensuring a seamless integration of design solutions into the product development process.
Champion a user-centric design approach, advocating for the importance of empathy and understanding in the design process.
Conduct user research and usability testing to inform design decisions and iterate on solutions based on feedback.
Establish and oversee the user research function, including recruiting participants, conducting usability studies, and analyzing findings.
Collaborate with product managers and other stakeholders to identify research goals and prioritize research initiatives.
Translate research insights into actionable design recommendations and advocate for user-centric design principles within the organization.
Establish and maintain design standards and guidelines to ensure consistency and excellence across all products and platforms.
Conduct regular design reviews to ensure alignment with project goals and design principles.
What You Will Bring to SmithRx:
Proven experience (10+yrs) in leading design teams with a focus on healthcare technology or related industries.
A robust portfolio showcasing successful projects, demonstrating a deep understanding of user-centered design principles.
Experience launching MVP, taking company through Product Market Fit and iterating subsequent versions.
Strong leadership and people management skills with the ability to motivate and inspire a creative team.
Experience setting and executing a design vision, aligning it with business goals.
Proficient in design tools such as Adobe Creative Suite, Sketch, Figma, etc.
Knowledge of current design trends, technologies, and methodologies.
Excellent communication skills with the ability to articulate and present design concepts and strategies to diverse audiences.
Proven ability to collaborate effectively with cross-functional teams and stakeholders.
Strong problem-solving skills and the ability to think strategically while executing tactically.
Comfortable navigating ambiguity and making informed design decisions.
What SmithRx Offers You:
Highly competitive wellness benefits including Medical, Pharmacy, Dental, Vision, Life insurance.
Flexible Spending Benefits.
Discretionary Time Off.
401(k) Retirement Savings Program.
Commuter Benefits.
Paid Parental Leave benefits.
Professional development and training opportunities.
Join us in revolutionizing healthcare technology and be a key player in delivering solutions that positively impact the lives of users. Apply your design expertise and leadership skills to drive innovation and elevate our products to new heights.