Senior Director of Engineering, Platform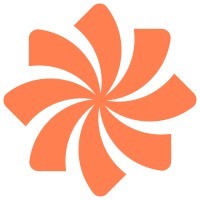 SmithRx
Sales & Business Development
San Francisco, CA, USA
Posted on Thursday, October 26, 2023
Who We Are:
SmithRx is a rapidly growing, venture-backed Health-Tech company. Our mission is to disrupt the expensive and inefficient Pharmacy Benefit Management (PBM) sector by building a next-generation drug acquisition platform driven by cutting edge technology, innovative cost saving tools, and best-in-class customer service. With hundreds of thousands of members onboarded since 2016, SmithRx has a solution that is resonating with clients all across the country.
We pride ourselves for our mission-driven and collaborative culture that inspires our employees to do their best work. We believe that the U.S healthcare system is in need of transformation, and we come to work each day dedicated to making that change a reality. At our core, we are guided by our company values:
Integrity: Do the right thing. Especially when it's hard.
Courage: Embrace the challenge.
Together: Build bridges and lift up your colleagues.
Job Summary:
We are looking for a Senior Director, Platform Engineering leader to set the vision, strategize and execute on this next growth chapter of the company.
As the Senior Director of Engineering - Platform, you will play a pivotal role in our journey to reshape healthcare technology. You will lead a team of highly skilled engineers and leaders in building and enhancing our platform, which serves as the backbone for our healthcare solutions. Your expertise will drive the development of a scalable, reliable, secure, and high-performance platform that powers our innovative products and services (tech such as Go, Python). Expertise in EDI (Electronic Data Interchange) and a proven track record of building systems to scale exponentially is highly desirable. If you are a strategic thinker, a visionary leader, and have a passion for building technology that matters, with skill to dive deep as needed, then we want you to join us.
What you will do:
Strategic Leadership:

Define and drive the platform's technical strategy, aligning it with the company's overall mission and objectives.
Collaborate with executive leadership to set the technical direction, make critical architectural decisions, and ensure alignment with business goals.
Lead the creation and execution of a long-term platform development roadmap.
Lead by example by being hands on as needed e.g. actively contributing to the development efforts, writing code, and providing technical guidance.

Team Management:

Build, mentor, and lead a high-performing engineering team, fostering a culture of innovation, collaboration, and excellence. Be the embodiment of our core values (courage, integrity, together)
Manage and develop engineering talent, providing guidance, mentorship, and growth opportunities.
Establish and maintain effective engineering processes and best practices.

Platform Development:

Oversee the design, development, and maintenance of a scalable & reliable healthcare solution platform that supports exponential growth.
Ensure the platform is highly secure, compliant with industry regulations, and optimized for performance, low latency and scale.
Drive continuous improvement and innovation within the platform, incorporating cutting-edge technologies and best practices.

Cross-Functional Collaboration:

Collaborate with product management, design, and other cross-functional teams to ensure the platform aligns with product requirements and user needs.
Foster strong partnerships with stakeholders across the organization, facilitating seamless communication and cooperation.

Budget and Resource Management:

Manage the engineering budget, allocating resources effectively to meet project goals and timelines.
Assess technology and resource needs, making recommendations for investment or optimization.

Quality and Delivery:

Oversee the delivery of high-quality software solutions, ensuring they meet performance, security, and scalability requirements.
Monitor project timelines and milestones, taking proactive measures to address delays or roadblocks.
What you will bring to SmithRx:
Bachelors or advanced degree in computer science, software engineering or related field
12-15 years of software development experience
5+ years in a leadership or director role with experience building, leading, and maturing engineering teams of 50+ engineers in a startup and/or corporate environment. Experience managing managers.
Proven track record in developing scalable, reliable, and secure high-traffic, mission-critical systems with ability to go deep and broad on technology. Metrics driven and passionate about rapid experimentation and improvement.
Extensive experience in driving operational excellence. implementing processes, best practices, and policies to create efficiencies during a time of massive growth.
Experience navigating through ambiguity while building strong relationships and trust with cross-functional leaders and stakeholders.
Excellent communication, strategic thinking, and problem-solving abilities.
Expertise in Electronic Data Interchange (EDI), data integration technologies is a plus.
Located in California or on PST timezone is a plus
What SmithRx Offers You:
Total Rewards package that includes incentive bonus and stock options
Highly competitive wellness benefits including Medical, Pharmacy, Dental, Vision, and Life Insurance
Flexible Spending Benefits
401(k) Retirement Savings Program
Short-term and long-term disability
Discretionary Time Off
13 Paid Holidays
Wellness benefits- Spring Health, Gympass, and Headspace
Commuter Benefits
Paid Parental Leave benefits
Employee Assistance Program (EAP)
Well-stocked kitchen in office locations
Professional development and training opportunities
If you are excited to be part of a dynamic team that is revolutionizing the healthcare industry and driving meaningful change, apply now to join us as a Senior Director of Engineering, Platform at SmithRx.