Pharmacy Network Provider Relations Manager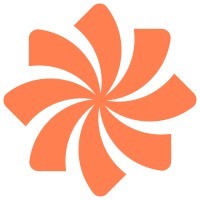 SmithRx
Lehi, UT, USA · Remote
Posted on Wednesday, September 27, 2023
Who We Are:
SmithRx is a rapidly growing, venture-backed Health-Tech company. Our mission is to disrupt the expensive and inefficient Pharmacy Benefit Management (PBM) sector by building a next-generation drug acquisition platform. With hundreds of thousands of members onboarded since 2016, SmithRx has a solution that is resonating with clients all across the country.
We pride ourselves for our mission-driven and collaborative culture that inspires our employees to do their best work. We believe that the U.S healthcare system is in need of transformation, and we come to work each day dedicated to making that change a reality. At our core, we are guided by our company values of:
Do the right thing. Especially when it's hard.
Embrace the challenge.
Build bridges and lift up your colleagues.
Job Summary:
The Pharmacy Network Provider Relations role involves supporting the Pharmacy Network Team in day-to-day tasks, managing relationships between pharmacies and network providers, onboarding new pharmacies, and providing support to existing pharmacies. The position requires close collaboration with valued pharmacy partners and internal cross-functional teams within the SmithRx organization. The key objective is to contribute to the maintenance of high pharmacy satisfaction, retention, and the organization's reputation for excellence.
What you will do:
Identifying and recruiting pharmacies to join the network. This involves conducting market research, negotiating contracts, and ensuring that the network includes a diverse range of pharmacy providers.

Onboard new pharmacies to Smith network by screening incoming pharmacy review for completeness of materials during credentialing process

Managing contracts with pharmacy providers, including but not limited to reviewing performance metrics.

Assist with setting up pharmacy network structure in adjudication platform and test cases to implement the change

Audit work to identify and process / coordinate correction of loading errors

Audit contract loads for adherence to reporting standards

Building and maintaining strong relationships with pharmacy providers, addressing their concerns or issues, and facilitating effective communication between the pharmacy and the organization.

Resolving any issues or conflicts that arise between the organization and pharmacy providers. This may involve investigating complaints, conducting root cause analysis, and working collaboratively with internal teams and providers to find effective solutions.

Collaborating with cross-functional teams, such as claims processing departments, to implement initiatives aimed at improving network efficiency, quality, and provider satisfaction.

Create documentation for standard operating procedures within the Pharmacy Network

Recommend methods to improve processes used by department

Build and maintain a database of pharmacy partners to ensure information is accurate and up to date

Escalate pharmacy concerns internally and to help solve complex issues

Assist with building out a Knowledge Base and contribute to our ongoing process improvement efforts
What you will bring to SmithRx:
Bachelor's Degree or 8+ years of relevant work experience in managed care, pharmacy benefit management (PBM), or a similar healthcare setting is highly desirable. This can include experience in areas such as credentialing providers, provider relations, provider administration, or working with pharmacy adjudication platforms.

Familiarity with pharmacy pricing aspects, understanding of pharmacy networks and affiliations, and knowledge of pharmacy-related regulations and compliance requirements are beneficial for this role.

Proficiency in using computer software, especially MS Excel, is often required. Knowledge of formulas, macros, pivot tables, and other Excel functions can be important for data analysis and reporting tasks.

Strong networking, interpersonal, and relationship-building skills are crucial for building and maintaining positive relationships with pharmacy partners and internal cross-functional teams.

Excellent verbal and written communication skills are essential for effectively conveying information, resolving issues, and collaborating with various stakeholders.

The ability to analyze data, identify trends or patterns, and draw meaningful insights is valuable for tasks such as contract auditing, performance evaluation, and process improvement.

Strong organizational skills, attention to detail, and the ability to manage multiple priorities and meet deadlines in a fast-paced environment are important for success in this role.

The capacity to identify and resolve complex issues, escalate concerns when necessary, and recommend solutions or process improvements is beneficial.

Pharmacy Technician Certification preferred, healthcare experience required.

Self-driven and motivated with a desire to succeed in a fast-paced, changing environment