Prior Authorization Pharmacy Technician, Seasonal (6 months from hire date)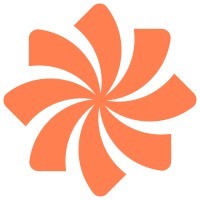 SmithRx
Remote
Posted on Wednesday, September 13, 2023
Who We Are:
SmithRx is a rapidly growing, venture-backed Health-Tech company. Our mission is to disrupt the expensive and inefficient Pharmacy Benefit Management (PBM) sector by building a next-generation drug acquisition platform driven by cutting edge technology, innovative cost saving tools, and best-in-class customer service. With hundreds of thousands of members onboarded since 2016, SmithRx has a solution that is resonating with clients all across the country.
We pride ourselves for our mission-driven and collaborative culture that inspires our employees to do their best work. We believe that the U.S healthcare system is in need of transformation, and we come to work each day dedicated to making that change a reality. At our core, we are guided by our company values:
Integrity: Do the right thing. Especially when it's hard.
Courage: Embrace the challenge.
Together: Build bridges and lift up your colleagues.
Job Summary:
This is a 6 month contract position where you will assist members, providers, pharmacies, and the internal SmithRx teams to navigate complexities of prescriptions to guide timely coverage of clinically appropriate, cost effective medication therapy in accordance with plan benefit design and clinical criteria for coverage. This may involve coordination of clinical review cases, checking coverage and plan rules, verification of submitted information, pharmacy and provider outreach, review of prior authorization requests within established protocols, and assisting to triage and troubleshoot questions and escalations. At SmithRx, we design customized benefit plans for our customers and you are at the forefront of helping navigate and execute drug access.
What you will do:
Verify eligibility and drug coverage under the plan benefit design to determine appropriate claims processing
Responsible for triaging the process of clinical review for prior authorization requests at different levels as per established protocols
Review prior authorization and similar requests under protocol using prior authorization criteria, claims history and plan benefit rules, including prescriber/pharmacy outreach to verify and gather complete required information
Organize and prioritize multiple requests internally and externally to ensure timely prior authorization case management.
Build and adjust authorizations under protocol within the claim adjudication system
Use pharmacy technician experience to navigate drug products, formulations, and perform basic calculations to check and monitor accurate claims adjudication.
Ability to critically assess and synthesize multiple workflows together in order to make a sound clinical decision
Work across teams to coordinate outreach, address questions/escalations, and help guide processes and protocols for timely and appropriate medication coverage.
Evaluate member clinical situation against medication policies and make a determination to approve or triage to Pharmacist for denial
Critically assess when medications need to be sent for internal or external review based on synthesizing multiple protocols together
Reach out to select external stakeholders for approval on drugs with dollar limits
What you will bring to SmithRx:
High School diploma or GED or equivalent work experience
Active Pharmacy Technician license required
2-4 years of experience as a Pharmacy Technician
1+ years of experience in prior authorization review (specifically working on the approval side at a PBM or health plan) required
Proficiency in Mac, MS Office, G-Suite required
Critical thinking to navigate complex customized benefit plans to make sound clinical decisions
Active listening, conversational speaking skills, with a high degree of empathy
Self-starter with ability to multitask, prioritize and manage time effectively
Ability to communicate clearly, present complex information to members, clients, pharmacies, providers, and other teams internally
Ability to work accurately within protocols and follow appropriate escalation pathways for unique situations or where clarification is needed.