Pharmacy Network Compliance Manager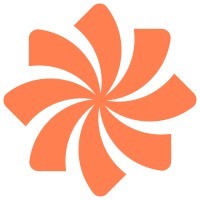 SmithRx
Legal
Lehi, UT, USA
Posted on Saturday, July 15, 2023
Who We Are:
SmithRx is a rapidly growing, venture-backed Health-Tech company. Our mission is to disrupt the expensive and inefficient Pharmacy Benefit Management (PBM) sector by building a next-generation drug acquisition platform. With hundreds of thousands of members onboarded since 2016, SmithRx has a solution that is resonating with clients all across the country.
We pride ourselves for our mission-driven and collaborative culture that inspires our employees to do their best work. We believe that the U.S healthcare system is in need of transformation, and we come to work each day dedicated to making that change a reality. At our core, we are guided by our company values of:
Integrity: Do the right thing. Especially when it's hard.
Courage: Embrace the challenge.
Together: Build bridges and lift up your colleagues.
Job Summary:
We are seeking a detail-oriented and highly organized Pharmacy Network Compliance Associate to join our team. In this role, you will be responsible for ensuring compliance with regulatory requirements and internal policies within our pharmacy network. Your primary focus will be to monitor and evaluate network providers' adherence to compliance standards, identify any potential risks or non-compliance issues, and work closely with cross-functional teams to implement corrective actions. The ideal candidate has a strong understanding of pharmacy network operations, compliance regulations, and excellent communication skills.
What you will do:
Conduct regular audits and assessments of pharmacy network providers to ensure compliance with regulatory requirements, contractual obligations, and internal policies.

Perform routine and complex audits to resolve compliance gaps while minimizing drug expense

Review and analyze provider contracts, agreements, and documentation to identify any compliance gaps or discrepancies.

Collaborate with internal teams to develop and implement compliance monitoring protocols and procedures.

Investigate any reported compliance concerns, including claims fraud, waste, or abuse, and initiate appropriate actions to resolve them.

Stay updated on regulatory changes, industry trends, and best practices related to pharmacy network compliance.

Provide guidance and training to network providers on compliance requirements, policies, and procedures.

Prepare and deliver compliance reports, metrics, and findings to management and relevant stakeholders.

Support the development and maintenance of compliance policies, procedures, and documentation.

Collaborate with cross-functional teams, such as legal, regulatory, and network management, to address compliance issues and implement corrective actions.

Ensure the compliance programs for in scope businesses are designed to meet the expectations of an effective compliance program, in accordance with applicable regulatory requirements.

Analyze and recommend design improvements to business processes to ensure regulatory and accreditation compliance through internal policy, process, program and technical changes.

Develops tools for collecting, analyzing and synthesizing data applicable to compliance policies, procedures and systems.

Ensures that critical issues related to pharmacy credentialing and continuing network participation are recognized, documented, and addressed according to department guidelines

Reviews and analyzes claims data against pharmacy policy/procedures and knowledge of prescription medications to determine details of fraudulent or incorrect billing activity

Prepares and supports the completion of pharmacy payer audits, including obtaining claim data, reviewing dispensing activities for billing errors, obtaining and reviewing requested documentation, reviewing federal/state/local pharmacy laws, documenting audit results, and coordinating the submission of audit responses to pharmacies.

Conduct risk assessments and contribute to the continuous improvement of compliance processes and controls.

Communicates with pharmacies to ensure claims data verification and request claim adjustments as needed which includes, but not limited to: (1) Making outbound calls to pharmacies for reprocessing and (2) Following-up with pharmacies by faxing and emailing related documents (when necessary)

Performs follow-up inspection of claims data based on extrapolations from initial audit results

Prepares correspondence to pharmacy providers, requesting documentation to validate detected claim discrepancies

Prepares audit outcome documentation for pharmacies

Develop and documents audit results

Perform other duties as assigned
What you will bring to SmithRx:
Bachelor's degree with 8+ years in healthcare administration, pharmacy, or a related field. Equivalent work experience may be considered.

Previous experience in pharmacy network compliance, pharmacy benefit management, or a related field is preferred.

Strong knowledge of pharmacy network operations, compliance regulations, and industry standards.

Familiarity with applicable regulatory bodies and requirements such as HIPAA, CMS, and state-specific regulations.

Excellent analytical and problem-solving skills with a keen attention to detail.

Strong communication skills, both written and verbal, to effectively interact with internal teams, network providers, and regulatory authorities.

Ability to handle sensitive and confidential information with professionalism and discretion.

Proficiency in using software applications, including MS Office Suite.

Ability to work independently and collaboratively in a fast-paced environment.

Strong organizational and time management skills to prioritize tasks and meet deadlines.

Ability to adapt to changing regulatory landscapes and proactively implement compliance measures.
What SmithRx Offers You:
Highly competitive wellness benefits including Medical, Pharmacy, Dental, Vision, Life insurance
Flexible Spending Benefits
Discretionary Time Off
401(k) Retirement Savings Program
Commuter Benefits
Paid Parental Leave benefits
Professional development and training opportunities