Senior Software Engineer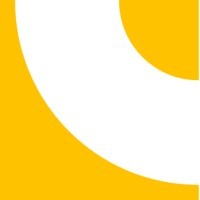 Quadrant Eye
Software Engineering
Posted on Friday, June 2, 2023
Quadrant Eye is on a mission to improve eyecare access and fight preventable blindness. We're building the next generation eye exam...
inside the average American home
.
V1
of our eye exam allows patients to renew their glasses and contact lens prescriptions online.
V_final
will be an end-to-end exam that can remotely detect eye abnormalities.
Our team wants to enable patients' best and most visually rich lives. To this end, we're looking for curious and nimble minds to help us develop the world's first at-home eye exam and ultimately deliver high-quality eyecare at scale.
🐝
We're a team of surgeons, scientists, and polymath hackers.
💸
Our backers include Y Combinator, Khosla Ventures, and the creator of Google Image Search.
🍥
We're a mission-driven company tackling an eye health market worth $USD137B.
🌟
Our core focus in the coming months is the development of patentable deep tech.
Your Mission as a Senior Software Engineer at QE:
Tackle challenging and meaningful research problems inherent to a new category of telehealth:
at-home eyecare
.
Take ownership of large slices of our stack (e.g. analytics) or key eye exam features.
Help define early exam architecture and set technical standards.
Build MVPs and iterate rapidly to test product-market fit.
Work alongside the research team to translate research results into functional patient-facing products.
Optional: Interested in wearing multiple hats? We understand that while some engineers love to focus solely on the code, others may want the flexibility to learn about product management/design/sales, and still others are interested in creating patentable features. We want to match you to tasks that give you energy.
tl;dr: We're looking for a kickass engineer to help accelerate the creation of the world's first at-home eye exam.
We're looking for someone who has:
3+ years experience as a SWE or as a technical founder.
Experience and aptitude for fullstack engineering.
Ability to write scalable, modular code.
Ability to excel as the technical lead of a product or feature.
Experience with some/all of the following: React, Express.js, Python, Django, Postgres, OpenCV, Cypress.js
Respects patient privacy and human dignity.
Experience building in eldercare or healthcare.
Experience shipping and innovating in a fast-paced early startup culture.
You'll likely enjoy working at QE if you:
Thrive with lots of autonomy.
Value being part of a team and can embrace remote-specific teamwork challenges.
Can think both abstractly and concretely.
Communicate clearly and kindly.
Are willing to experiment quickly and publicly.
Can accept imperfection and own up to inevitable mistakes.
Want to make a positive impact on the world.
Quinn and Kristine's Pledge

🐝
If you're looking at this, you're likely already considering forgoing big company comforts for the rollercoaster startup life.
We're working hard to build the fun, creative, and
truly respectful
company culture that we always wanted for ourselves. That means full transparency, no politics, 100% merit-based promotions, and lots of jokes.
Should you choose to join QE, the two of us pledge to fully
support you
through and beyond your eyecare journey. We also pledge to practice diagonal organizational mobility — if there's another role you become interested in, we will prioritize the QE family before sourcing hires externally.
Thank you so much for your time and consideration. We hope you decide to take a chance on us!
Interested in joining our team? Here are next steps:
✉️
Email jobs@quadranteye.com with the job title as the subject line e.g. "Head of Research." or "Senior Software Engineer"
Attach your latest resume/CV (and portfolio, if in design).
Write down the name and email address of the person who referred you (if applicable.)
We see interviews as an opportunity to assess culture fit and team dynamics. We want to get a sense of how well we'll work together.
We respect your time and make decisions fast