Production Coordinator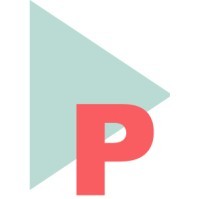 Pod People
Administration, Product
United States
Posted on Sunday, November 5, 2023
Pod People is looking for a bright and energetic self-starter to fill the role of Production Coordinator in a part-time capacity. If you are detail-oriented, organized, and able to manage multiple priorities at a time then we want you on our team! We're searching for a strategic and systematic thinker who thrives in taking on the logistical needs for multiple projects.
In this role you'll work closely with our Director of Production to facilitate logistical production needs across all projects. Start date is ASAP.
RESPONSIBILITIES:
Weekly Assignment Tracker:
Maintain an up-to-date weekly assignment tracker, ensuring Editors and Producers are aware of their responsibilities and deadlines.
Recording Kit Management:
Order, manage and distribute host and guest kits, ensuring all necessary equipment and materials are available ahead of record sessions.
Guest Coordination:
Collaborate with hosts and producers to schedule and confirm guest appearances across all shows, ensuring a smooth booking process.
Retrieve production assets from guests including headshots, guest release forms, bios and more.
File Organization:
Create and manage Google Drive and Dropbox folders for each production, keeping all relevant files and resources updated, organized and accessible.
Create Riverside.fm studios for recordings as needed.
Communication:
Maintain clear communication across all projects with team members to keep everyone informed and aligned with production deadlines and requirements.
Attend weekly team meetings as needed
QUALIFICATIONS:
Exceptional organizational and time management skills.
Strong interpersonal and communication skills.
Proficiency in cloud-based collaboration tools such as Google Drive and Dropbox.
Meticulous attention to detail and ability to manage multiple tasks efficiently.
Enthusiasm for the world of podcasts and the ability to thrive in a fast-paced environment.
COMPENSATION:
This is a remote, part-time role with an hourly rate of $40/hour capped at 25 hours per week.
ABOUT POD PEOPLE
Pod People is a global leader in full-service podcast production and amplification. We are passionate about the power of storytelling and helping our clients bring their stories to life, as well as developing our growing slate of creative Original podcasts. We've also spent years curating a global community of professional audio makers. In addition to our incredible in-house staff, our community consists of 2500+ audio professionals (Producers, Editors, Sound Designers, and more) around the globe. We are diverse in talents, experience, and demographics. To fully embody Pod People's values of Inclusion, Community, Balance, and Authenticity, we look for and empower team members who are:
Left & Right Brained: Combining Creativity with Systematic Problem-Solving
Ambitious: Being Growth-Oriented, trusting our team to Execute, and facilitating Self-Direction
Community Driven: Building community through Authenticity, Kindness, Vulnerability, Inclusivity and Transparency
Pod People is an Equal Opportunity Employer (E.O.E.)
Pod People is proud to provide equal employment opportunities to all qualified individuals and to administer all aspects and conditions of employment without regard to the following: Race, Color, Age, Sex, Sexual orientation, Gender, Gender identity and gender expression, Religion, National Origin, Pregnancy, childbirth, Marital status, Physical or mental disability, Military or veteran status, Citizenship and/or immigration status, or any other protected class.
Accommodations
Pod People is committed to the full inclusion of all qualified individuals. As part of this commitment, Pod People will ensure that persons with disabilities are provided reasonable accommodations. If reasonable accommodation is needed to participate in the job application or interview process, to perform essential job functions, and/or to receive other benefits and privileges of employment, please inquire with the hiring manager.