Financial Analyst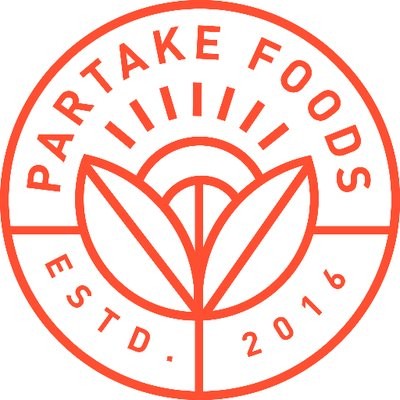 Partake Foods
Job Functions:
Accounting & Finance
Employment Types:
Full-time
Locations:
New York, NY, USA; Remote
Partake is looking for a Finance Analyst, reporting to the VP of Finance & Business Ops, to help create processes for regular tracking of critical company metrics that will help the Partake team to proactively make the best decisions for driving the business forward. This position will be critical to ensuring the Finance department can achieve their mission of providing timely, accurate, and actionable information.
The right candidate will be eager to learn, solution and process-oriented, with a passion for translating data into valuable insights and have a desire to work cross-functionally to find solutions to the ongoing challenges of being a start-up.
COMPANY OVERVIEW – WHO WE ARE
Our mission at Partake is simple—make eating and sharing deliciously worry-free. Our first offering, a line of cookies that make customers say "I can't believe this cookie is vegan, gluten-free and allergy-friendly!", can be found in 8,000 stores across the US. In January 2021, we introduced Baking Mixes (Brownie Mix, Blondie Mix and Pizza Crust Mix), and most recently, in January 2022, we launched Pancake & Waffle Mixes in two flavors—Classic & Confetti.
Since launching in August 2017, our distribution has grown to include retailers like Target, Kroger, Walmart, Whole Foods, Sprouts, and Wegmans. You would be joining us in rapid growth mode. Partake was founded by Denise Woodard, a mom with a decade of CPG experience who saw a need for allergy-friendly, better for you foods that taste good. Partake has earned recognition from both a business perspective (Goldman Sachs 100 Most Intriguing Entrepreneurs, Ernst & Young Entrepreneur of the Year NJ, Entrepreneur Mag 100 Women of Impact) and product perspective (MindBodyGreen's "Healthiest Cookies You Can Buy", People's "Editor's Picks", and Prevention's "Cleanest Packaged Foods" list). To learn more, visit partakefoods.com.
POSITION RESPONSIBILITIES
Create & maintain a Dashboard for the Partake team to provide company-wide visibility to key KPIs
Prepare reports and analytics on a periodic (weekly/monthly/quarterly/annual) and ad hoc basis, and provide associated explanations for findings, including: Daily Sales Tracking, Monthly Customer P&L Reporting to Net Contribution, Monthly Product P< including analysis on deviation to forecasted product COGS, Weekly Opex Budget Updates, Weekly KPI Dashboard, Month-end Business Review Support to VP of Finance, Ad hoc as needed
Support the annual operating plan process, providing financial and business leadership, as well as helping to support a monthly LE review
Support S&OP process to ensure cross-functional collaboration & accuracy in projections & reporting
Support with month-end close process to ensure deadlines are met and information inputs are accurate
SKILLS / REQUIREMENTS
2+ years' experience CPG food or beverage experience required
Curiosity, analytical-mindset, and a belief that everything is figure out-able is required
BA in Finance, Accounting, or Economics Preferred
Advanced Excel knowledge required, able to create effective PowerPoint presentations a plus
Experience with data visualization tools like PowerBI or Tableau preferred
Prior experience with data modeling preferred
Featured benefits
Medical insurance
Vision insurance
Dental insurance
401(k)
Paid maternity leave
Paid paternity leave