Online Spanish Tutor for Preschoolers with PandaTree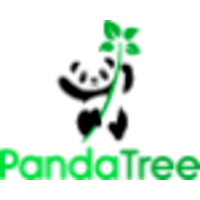 PandaTree
Palo Alto, CA, USA
Posted on Friday, October 21, 2022
Description
Do you love helping young children learn Spanish? And are you looking for a fun and flexible part-time job? Do you want to work from the comfort and safety of home?
Join PandaTree! We're passionate about helping kids learn foreign languages. PandaTree delivers high-quality online language lessons for children ages 2 to 17 using our proprietary videoconference platform and engaging curriculum.
Our popular Spanish for Preschooler program helps introduce young children, ages 2-5, accompanied by a parent to the Spanish language in a fun and joyful way. Our program includes curriculum specifically designed for the needs of the youngest learners, and includes songs, animations, puppets and props.
If you're a native-fluency Spanish speaker who loves working with young children consider joining our team! Tutors are hired as part-time employees and earn $18 to $24 per hour. Tutors work 15-30 hours of their choosing per week from the comfort of a private room in their own home. PandaTree provides lessons between 8 am-11pm Eastern Time (5am-8pm Pacific Time) 7 days per week.

Job description:
Introduce preschoolers, ages 2-5, accompanied by a parent, to Spanish, in joyful, interactive lessons filled with songs, games, animations, puppets and props.
Add new words to the student's personalized word list. After the lesson, tutors write an update note.
Preschool lessons last 25 minutes. Five to 15 minutes of prep time is required for each lesson. Lessons are recorded for later review by the student and for ensuring quality.
Requirements
Articulate, native-fluency Spanish speaker
Strong English speaking and writing skills
Bachelors degree, Masters degree or PhD with a focus on education or language
2 years of experience teaching or working with young children, ideally in a classroom setting. Prior tutoring experience (online or in-person) also helpful
Patient, kind, energetic and FUN. Tutors need an engaging and encouraging presence over video-conference
Enjoys singing, playing games and using puppets to engage young learners
Living in the U.S. and legally permitted to work in the U.S.. (New hires will complete an I-9 Employment Eligibility Verification.)
Ability to be punctual for tutoring sessions is a must
Willing and able to commit to 9+ months of working with PandaTree
Technical requirements
Reliable, high-speed internet connection: Minimum 100 Mbps download and 10 Mbps upload. (Visit www.speedtest.net to test.)
Laptop or desktop computer, less than 2 years old, Mac or PC
Camera and microphone (built-in or plug-in)
Good lighting for an evenly lit face
Quiet, private, interruption-free room, with a plain background to conduct online tutoring sessions
Benefits
$18-$24 per hour (tutors who tutor more than 15 hours per week earn a higher pay rate).
Flexible hours – 15 to 30 hours per week; you choose the hours you are available
Work from the safety and comfort of your home
Get hired as a part-time employee! PandaTree pays some of your employment taxes
Get paid for training time and for lessons canceled within 24 hours of lesson start time
Get paid every 2 weeks by direct deposit to your bank account
Please include a short cover letter explaining your Spanish teaching qualifications and your experience working with young children.
PandaTree is an equal opportunity employer. All qualified applicants will receive consideration for employment without regard to race, color, religion, sex, gender identity, sexual orientation, national origin, disability status, protected veteran status, or any other characteristic protected by law.