Director, Finance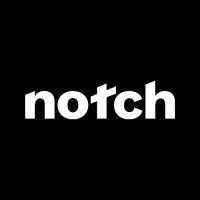 Notch
Accounting & Finance
Toronto, ON, Canada
Posted on Thursday, September 14, 2023
We believe in a future where hospitality isn't just about creating memorable experiences at the table, but also about ensuring operational excellence behind the scenes. At Notch, we're making this vision a reality, where every bill isn't just a piece of paper, but a gateway to efficiency.
Our mission at Notch is simple: empower every restaurant and distributor into the digital forefront. We're building tools that transform traditional paper and data entry-heavy processes into streamlined, automated workflows. From scanning bills with OCR precision to pushing them into your systems, facilitating any payments, or placing important inventory orders, we're the backstage crew ensuring the show goes on without a hitch.
If you want to join a purpose-driven winning team, committed to results, in an inclusive and high-performing culture, read on!
The Director of Finance is responsible for owning the accuracy of Notch's accounting records. They will own the audit, financial reporting, payroll processes, and lead finance operational changes. They will also be responsible for reviewing our HST returns, and working with our consultants to prepare our Canadian and US tax returns.
Join us in redefining the future of hospitality. Let's build something incredible together.
In this role you'll have the opportunity to:
Lead the accounting and reporting function and work closely with our CFO and CEO
Own and manage the monthly financial statement close process, ensuring accurate and timely completion of the consolidated financial statements, as well as filing/reporting compliance with key internal and external stakeholders, including investor reporting
Manage and coordinate financial audits with external auditors, and complete working papers for tax preparation
Responsible for cash management activities and oversight of the A/R and A/P processes
Assist with annual and quarterly Company and departmental budgets and forecasts
Oversee the monthly HST/GST tax filings process and supporting any related tax audits
Manage the semi-monthly payroll process
Lead and own the implementation of NetSuite including data flow improvements and operational changes that arise
Refine and manage equity administration on Carta and employee options
Responsible for monitoring and oversight of the internal control processes, including financial policies, procedures, documentation, controls, and reporting
Drive process improvement initiatives and identify opportunities to improve efficiencies operationally and financially
Lead, mentor, and develop a results-oriented finance team that drives financial performance/productivity and act as an information service provider ensuring appropriate leadership and guidance is provided to various stakeholders
Build strong working relationships with operational leadership and employees to better understand where value added projects can be initiated
Play a key role with other ad hoc projects where necessary as the company grows
We're looking for someone who:
At least 6-8 years of overall professional finance and accounting experience
University degree in Business/Accounting, with CPA professional accounting designation
Extensive knowledge of ASPE and/or IFRS
Experience working with a high volume of transactional data in a multi-currency environment
Open-minded, adaptable, resilient, and thrive in a rapidly changing environment
Ambitious individual with a drive to succeed, take initiative, and aptitude to learn
Excellent leadership, communication, problem-solving and organizational skills
Previous payroll experience, working at a start-up/SaaS company or working with Xero, and NetSuite, is considered an asset
Benefits:
Full health, life, and dental benefits. Your health comes first.
Top-up Maternity & Parental Program. We want to support new parents.
Employee stock option plan. We want our people to take pride in their ownership
Unlimited vacation policy, birthdays off, and 2 volunteer days to give back to the community. Refuel, recharge, and give back.
Convenient office location in the heart of the tech space downtown. #techhub
Tons of social events and team-building events. We love collaborating as a strong team.
A team that values a positive, diverse, and growth-oriented environment. We're proud it's become part of our culture!
*This role is currently remote-distributed, based in Toronto. *
At Notch, we're reimagining products for a fast-paced and challenging environment, so we'll need a team with a diverse set of backgrounds to do that successfully.
If you're excited about a role but your past experience doesn't align perfectly with every bullet point listed in the job description, we still encourage you to apply. If you're a builder at heart, share our company values, and are enthusiastic about automating the hospitality industry, we want to hear from you.
We strongly encourage applications from everyone regardless of race, color, religion, sex, national origin, age, sexual orientation, or disability. If you need any accommodations or adjustments throughout the interview process and beyond, please let us know.
Talent Team @ Notch