Business Development Representative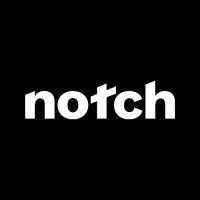 Notch
Sales & Business Development
Toronto, ON, Canada
Posted on Tuesday, June 27, 2023
We believe in a future where hospitality isn't just about creating memorable experiences at the table, but also about ensuring operational excellence behind the scenes. At Notch, we're making this vision a reality, where every bill isn't just a piece of paper, but a gateway to efficiency.
Our mission at Notch is simple: empower every restaurant and distributor into the digital forefront. We're building tools that transform traditional paper and data entry-heavy processes into streamlined, automated workflows. From scanning bills with OCR precision to pushing them into your systems, facilitating any payments, or placing important inventory orders, we're the backstage crew ensuring the show goes on without a hitch.
Are you passionate about revolutionizing the food service industry and empowering restaurant owners and distributors with innovative technology? Notch Financial, a leading provider of food service operations solutions, is seeking a motivated, hard-working Business Development Representative to join our team.
In this role, you will be responsible for:
Researching, qualifying, and generating leads from marketing campaigns as sales opportunities.
Contacting potential clients through cold calls and emails.
Presenting our company to potential clients and assisting in the sales process.
Identifying client needs and suggesting appropriate products.
Developing "out of the box" sales strategies and sharing learnings across the team.
Meeting personal and team sales targets.
Reporting and providing feedback to management.
Set up meetings or calls between (prospective) clients and Account Executives.
We're looking for someone who:
0-2 years of sales experience.
Natural problem solver - you seek out problems and lead with solutions. You thrive in unpredictable environments where all kinds of unexpected issues can come up at any time.
Proactive attitude and ability to make things happen to get the job done, instead of waiting to be told what to do.
Ability to thrive in a high-energy, fast-paced environment and embody the hustle and drive to do well in them.
Have knowledge of CRM software (Salesforce is a plus) and an understanding of sales performance metrics.
You have an energetic and entrepreneurial spirit.
You're an avid listener with a swift ability to solve issues.
You have a team player attitude but are self-driven to get results.
You're comfortable (and excited about) learning new technologies.
You have the ability to work effectively and cultivate strong relationships across all levels of the organization and with external parties.
You are flexible, organized and have a heightened sense of detail with an ability to operate in a fast-paced environment.
Nice to have:
Previous experience with sales, food vendors/suppliers/distributors, the food industry, or restaurants is considered a plus.
Previous experience with Accounts Payable/Receivable automation is considered a plus.
Benefits of working at Notch
While the best benefits are learning a ton and loving your job, we also offer:
Full health, life, and dental benefits. Your health comes first.
Top-up Maternity & Parental Program. We want to support new parents.
Employee stock option plan. We want our people to take pride in their ownership
Unlimited vacation policy, birthdays off, and 2 volunteer days to give back to the community. Refuel, recharge, and give back.
Convenient office location in the heart of the tech space downtown. #techhub
Tons of social events and team-building events. We love collaborating as a strong team.
A team that values a positive, diverse, and growth-oriented environment. We're proud it's become part of our culture!
At Notch, we're reimagining products for a fast-paced and challenging environment, so we'll need a team with a diverse set of backgrounds to do that successfully.
If you're excited about a role but your past experience doesn't align perfectly with every bullet point listed in the job description, we still encourage you to apply. If you're a builder at heart, share our company values, and are enthusiastic about automating the hospitality industry, we want to hear from you.
We strongly encourage applications from everyone regardless of race, color, religion, sex, national origin, age, sexual orientation, or disability. If you need any accommodations or adjustments throughout the interview process and beyond, please let us know.
Talent Team @ Notch