Sr Product Manager, Integrations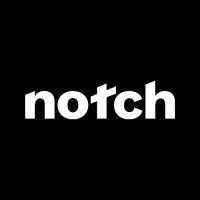 Notch
Product
Toronto, ON, Canada
Posted on Wednesday, October 5, 2022
We believe in a future where hospitality isn't just about creating memorable experiences at the table, but also about ensuring operational excellence behind the scenes. At Notch, we're making this vision a reality, where every bill isn't just a piece of paper, but a gateway to efficiency.
Our mission at Notch is simple: empower every restaurant and distributor into the digital forefront. We're building tools that transform traditional paper and data entry-heavy processes into streamlined, automated workflows. From scanning bills with OCR precision to pushing them into your systems, facilitating any payments, or placing important inventory orders, we're the backstage crew ensuring the show goes on without a hitch.
That's where you come in: we're looking for a diverse set of product managers of many disciplines, skills, backgrounds, and specialties to join our growing Product team.
This Senior Product Manager role will be focused on evolving our product, both near-term and long-term, as you help the team navigate toward new product areas, launches, strategic initiatives, and partnerships. You will help raise our bar of product excellence as we prioritize building user-focused, lovable, and forward-looking products that empower our customers.
Join us in redefining the future of hospitality. Let's build something incredible together.
In this role you'll have the opportunity to:
Dive deep into the world of integrations, understanding the nuances and intricacies that come with connecting diverse systems.
Collaborate with cross-functional teams to drive product evolution, both immediate and long-term.
Lead the charge in exploring new product areas, spearheading launches, and forging strategic initiatives and partnerships.
Elevate our product standards, ensuring that every feature we release is user-centric, impactful, and future-ready.
Drive initiatives to build 0 -> 1 products and experiences.
Measure & report on feature usage and resulting KPIs.
We're looking for someone who:
4+ years of relevant product management experience.
Technical enough to understand implementation, but not mandatory to have a CS background.
Partnered closely with engineers to build products (especially APIs) and complex systems at scale.
An obsession with user experience as much as backend robustness.
Shipped valuable solutions across both web & mobile applications.
Strong communication skills to interact with both internal and external stakeholders
Nice to haves:
Previous experience working in a venture-backed fast-paced startup.
Can focus on defining the problem first, to ensure the solution is right for users.
Are skilled in explaining your work, process, and decisions to cross-functional stakeholders and crave feedback to help you produce your best work.
Success in launching new payment methods or partner integrations within the greater payments ecosystem, consisting of payment gateways, PSPs, payment networks, merchant service providers, issues, and acquirers.
Bonus points if you have restaurant experience :)
You might work on:
Integrations – allowing businesses to sync with existing systems.
Invoicing - OCR, ML, and data facilitation.
Payments – tools and services for embedded finance.
Ordering - purchase orders, catalogs, and multi-location management.
Admin - core and platform infrastructure.
Benefits:
While the best benefits are learning a ton and loving your job, we also offer:
Full health, life, and dental benefits. Your health comes first.
Top-up Maternity & Parental Program. We want to support new parents.
Employee stock option plan. We want our people to take pride in their ownership
Unlimited vacation policy, birthdays off, and 2 volunteer days to give back to the community. Refuel, recharge, and give back.
Convenient office location in the heart of the tech space downtown. #techhub
Tons of social events and team-building events. We love collaborating as a strong team.
A team that values a positive, diverse, and growth-oriented environment. We're proud it's become part of our culture!
*This role is currently remote, based in Toronto*
If you're excited about a role but your past experience doesn't align perfectly with every bullet point listed in the job description, we still encourage you to apply. If you're a builder at heart, share our company values, and are enthusiastic about automating the hospitality industry, we want to hear from you.
At Notch, we're looking for people with passion, grit, and honesty. You're encouraged to apply even if your experience doesn't precisely match the job description. Your skills and passion will stand out, especially if your career has taken some twists and turns that may be relevant experience to the role.
We're headquartered in the heart of downtown Toronto, the fastest-growing tech hub in North America.
Our company is proud to be a diverse and equal opportunity employer and as such does not discriminate on the basis of race, color, religion, sex, national origin, age, sexual orientation, disability, or any other characteristic protected by applicable laws. Selection decisions are solely based on job-related factors.
If you require accommodation during the interview process, please let the recruiter know when contacted for an interview.