Future Opportunities - All Departments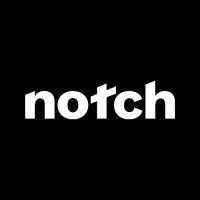 Notch
Toronto, ON, Canada
Posted on Friday, April 1, 2022
We believe in a future where hospitality isn't just about creating memorable experiences at the table, but also about ensuring operational excellence behind the scenes. At Notch, we're making this vision a reality, where every bill isn't just a piece of paper, but a gateway to efficiency.
Our mission at Notch is simple: empower every restaurant and distributor into the digital forefront. We're building tools that transform traditional paper and data entry-heavy processes into streamlined, automated workflows. From scanning bills with OCR precision to pushing them into your systems, facilitating any payments, or placing important inventory orders, we're the backstage crew ensuring the show goes on without a hitch.
All of our open positions are posted on our careers page, but sometimes we know timing may not be right or you may be looking for something else, feel free to share your profile here so our talent team can keep you in mind!
At Notch, we're reimagining products for a fast-paced and challenging environment, so we'll need a team with a diverse set of backgrounds to do that successfully.
If you're excited about a role but your past experience doesn't align perfectly with every bullet point listed in the job description, we still encourage you to apply. If you're a builder at heart, share our company values, and are enthusiastic about automating the hospitality industry, we want to hear from you.
We strongly encourage applications from everyone regardless of race, color, religion, sex, national origin, age, sexual orientation, or disability. If you need any accommodations or adjustments throughout the interview process and beyond, please let us know.
Talent Team @ Notch