Software Engineer - Simulation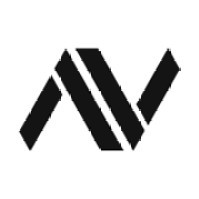 Navier
Software Engineering
San Francisco, CA, USA
Posted on Friday, June 30, 2023
About the Role
The Navier boat flies like an aircraft through the water, using a flight control system and control surfaces on the hydrofoils to actively maintain its balance. A key part of the flight control system development is a high fidelity simulation environment that lets us test our control laws before deploying them on the water. You will play a key role in developing this simulation environment, including the hydrodynamic model of our foil system, models for the sea state, and models for the boat's sensors and actuators. You will also be actively involved in testing the flight control system, and collecting data that may be used to refine the simulation.
We are an early stage startup. You will begin as an individual contributor within a small close- knit team leading the development of a major component of our product. As a rapidly growing company we expect this role to evolve over time with opportunities to manage a team as we grow our headcount. The ideal candidate is passionate, driven, and excited about playing a key role in bringing our first product to market.
About the Work
● Develop a simulation environment that models the hydrodynamics of our foil system and other interactions between the hull and the water.
● Develop models for the sensors and actuators used in the flight control system.
● Connect the simulation environment to the control law for both software-in-the-loop and
hardware-in-the-loop testing.
● Work closely with our flight controls engineers developing the boat's control law.
● Analyze flight test data and use it to refine the simulator.
About You
● MS or PhD in Aerospace Engineering or related field
● Experience with low-order aero- or hydrodynamic modeling methods (e.g, AVL, XFOIL)
● Previous experience working on dynamic simulation environments for boats or aircraft
● Strong coding abilities in C++ and Python.
Bonus Points
● Familiar with ROS, PX4, or other autonomous systems and autopilots
● Passion for and experience with boats / maritime.