Full Stack Engineer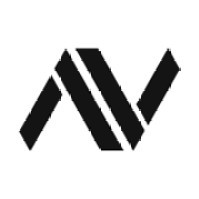 Navier
Software Engineering
San Francisco, CA, USA
Posted on Friday, June 30, 2023
Who We Are
Navier is building the boat of the future! We are a fast-growing startup in the maritime space led by MIT engineers with a passion for boating. Our DNA is one part maritime, one part Silicon Valley tech and one part aerospace. Our first product, the Navier 27, is a hydrofoil electric boat speedboat that is 90% more efficient than a traditional speedboat. And, it flies above the surface of the water avoiding discomfort and motion-sickness in rough weather (not to mention foiling is a super cool experience).
While Navier 27 will initially be sold to boating enthusiasts, our aspiration is to create radical disruption in waterborne transportation. We believe that achieving a step-function decrease in the operating cost of small vessels - making them as cost effective to operate as a car - will unlock a compelling and meaningful opportunity in transportation. That is, a scalable interurban mobility solution for our congested coastal cities.
About the Role
Navier 27 is intelligent and connected. This position is a key early hire that will help us design, and implement our core customer facing onboard experience and supporting infrastructure.
You will be responsible for development, implementation and test of onboard user interfaces, displaying and visualizing vessel and navigation data, interfacing with our control and autonomy modules to enable user interaction, enabling cloud-connectivity and building out solutions for handling large volumes of data streamed to and from the cloud.
Key early challenges will include: data management infrastructure, over-the-air update infrastructure, user-facing interfaces, and bridging autonomy systems with higher level infrastructure.
We are an early stage startup. You will begin as an individual contributor within a small close-knit team, leading the development of a major component of our product. As a rapidly growing company we expect this role to evolve over time with opportunities to manage a team as we grow our headcount. The ideal candidate is passionate, driven, and excited about playing a key role in bringing our first product to market.
About the Work
As a Senior Full Stack Engineer, you will play a key role in the development of Navier 27's "connected boat" software infrastructure - from user-facing interfaces to data & connectivity infrastructure
Development of server-side software to support vessel connectivity and data collection
Development of onboard functionality including data collection, over the air updates, and user-facing elements such as mapping, control of onboard features, instrumentation and data visualization
Analyze, process and utilize real-world data collected from our vessels to drive iterative improvement of the system
About You
Bs or higher in Computer Science, Software Engineering, or related field
5+ years of relevant industry experience.
Familiarity with full development cycle, from defining requirements and selecting technologies to implementation and test. Ideal candidate has played a key role in taking a new product or significant feature from conception through to release.
Experience developing for consumer-facing connected hardware-software mix products (e.g., automotive infotainment, consumer electronics, etc.)
A passion for creating delightful user experiences
Enjoys working with a high degree of autonomy and solving challenging and loosely defined problems
Able to work in a fast-paced early startup environment
Is comfortable spending time on a boat on occasion to perform real-world testing
Bonus Points
Experience developing for aerospace, automotive or marine industries
Passion for, and experience with boats / maritime