Social Media Manager (Internship)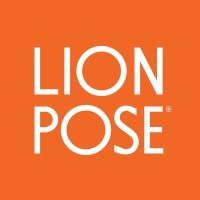 Lion Pose
Marketing & Communications
San Francisco, CA, USA · San Francisco Bay Area, CA, USA
Posted on Friday, June 30, 2023
About Us
Lion Pose is a Y-Combinator and Sephora Accelerate funded startup focused on revolutionizing the skincare industry. We are creating a clinical skincare brand aimed at solving issues related to darker skin. Think: hyperpigmentation, melasma, in-growns, and dark circles. This segment of the population has traditionally been ignored but it represents almost 40% of the multibillion dollar industry. We are founded by two Harvard graduates and our products are created with Harvard Medical School doctors of color. We are funded and looking to grow our team.
You will get to work with a brand who is celebrity brand ambassador and investor that has two #1 shows on Netflix, has been on the cover of Vogue and Time. Was named last year's top 100 influential people in Time Magazine.
Overview
This role is an exciting opportunity to be the lead content creator for the TikTok program. We are looking for someone who understands what's trending, knows how to create content, and is very passionate about skincare and creating equal opportunities for all. You will report directly to senior management and will be involved in marketing and PR strategy. You'll also get an endless supply of skincare products to sample.
Responsibilities
Create a Tiktok content calendar by analyzing what's trending, combined with our mission as a company, schedule and publish video content.
Write scripts and create 8-10 TikTok videos per week with editing. Create copy for text to fit videos.
Must be able to analyze data and understand what's trending on a daily basis.
Find talent on TikTok to work with on duets and for influencer outreach.
Engage with the community by interacting with other influencers, answering questions from users, and creating prompts to spur conversation.
Let the team know what is needed to improve production - everything from sets and lighting to editing software.
Be our TikTok guru—stay on the pulse of all things TikTok—including trends, popular creators, & competitive watching.
Qualifications
Current college student or recent graduate.
Experience building a Tiktok account or if not, then other social media platform accounts.
Strong understanding of social media trends, platforms and content creation.
Analytical skills to use data and measure marketing campaigns.
Strong written and verbal communication skills
Track record of growing audiences.
Experience collaborating with influencers and drawing up contracts is a plus.
Relevant experience in social marketing, creative development, or content marketing is a plus.
Please note this role is also open at the intern level