Social Media Manager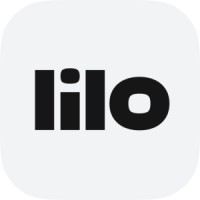 Lilo
Marketing & Communications
Posted on Thursday, August 17, 2023
Ideal Candidate 🤓
The ideal candidate will have a solid background in content creation and social media management, particularly on Instagram and LinkedIn. They should understand how to engage different audience segments - potential customers, existing clients, investors, and talent prospects. Creativity, excellent communication skills, and a data-driven mindset are a must. We value team members who can create a powerful social media presence that truly embodies our brand and mission.
Qualifications ✏️
Minimum 3 years of experience in social media management, preferably in a B2B setting.

Proven experience in creating engaging content for our blog, Instagram and LinkedIn.

Excellent copywriting and editing skills.

Understanding of social media KPIs and analytics tools.

Demonstrated ability to use data to inform social media strategies.
What Success Looks Like 📈
Audience Engagement: Increase follower count to 10K on each of Instagram and Linkedin within the first year, organically.

Content Quality: Create high-quality, engaging content.

Audience Growth: Successfully target and attract potential customers, existing clients, investors, and talent prospects.

Analytical Approach: Use data to refine social media strategies, leading to consistent improvements in key social media metrics.
About Lilo 🚂
Lilo is a forward-thinking B2B marketplace backed by renowned early-stage investors, including NFX, Precursor, and a diverse network of Stanford Alums. Our expertise lies in entrepreneurship, artificial intelligence, and hospitality, and we've built a balanced work environment that values innovation, camaraderie, and fun.
We're not here just to do a job. We're here to make a difference. By applying innovative software and AI solutions, we're modernizing traditional processes and enabling small and independent hotels to compete with larger chains. At Lilo, we're breaking down barriers and reshaping the hospitality industry. We invite you to be a part of our mission.
Apply 🎬
Does this sound like you? Send your resume and a link to your portfolio to nadine@liloshop.io. We look forward to hearing from you!