Chief of Staff & Associate Product Manager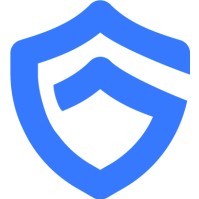 grupago.mx
Product, People & HR, Operations
Mexico City, Mexico
Posted on Thursday, August 17, 2023
About Grupago
Our mission is to build the most intelligent and trusted payment system in Latin America.
We achieve this using AI, behavioral finance, and our powerful data network.
We are a very early stage, well-funded tech startup backed by some of the best venture capital funds in the US and Latin America, as well as leading fintech CEOs and super angels.
The team is led by an experienced former venture capitalist and serial entrepreneur – with several successful fintech exits.
Learn more at https://www.grupago.mx
About the Job
Our vision is to become one of the largest and leading payment platforms across LatAm over time.
We are looking for a very unique "unicorn" to fill this role – someone who works extremely hard, thrives on challenges, loves taking chaos and organizing it, loves to learn, and can get up to speed quickly and manage many moving parts.
This position is one part Chief of Staff, one part associate product manager.
The Chief of Staff component is a bit of a "junior COO" role, in the sense that it will ultimately involve working closely with the CEO to ensure our main goals are met.
This could mean everything from very high level/strategic items – like helping to build a press strategy, helping with key hires, managing team operations, supporting fundraising activities – and also whatever needs to get done in a given day – from helping with office work, admin work, fixing issues with accounting or bank systems, or other tasks.
Overall success for the role means that our company is operating well, smoothly, has happy customers and high performing employees.
The Associate Product Manager component involves helping the CEO (who is also currently the head of product) translate high level product priorities into user stories, overseeing project management tasks to support the engineering team, and more.
We are looking for someone who can both think strategically and also doesn't mind rolling up his/her sleeves with an attitude of being open to doing whatever it takes to make the team successful.
This role could ultimately expand into a senior operations role (like Director of Operations or Regional/Country Manager) or to a senior role in product (Director of Product).
We are looking for a truly special person who loves a huge challenge, thrives under uncertainty, is very self-driven, has achieved results independently – and loves a job that rewards you significantly based on strong performance.
Native Spanish speaker
Strong business fluency in English
3-10+ years of proven operations or product management experience
Several years at a leading tech startup – with a very strong track record
Located in CDMX
Extremely talented at sales, communication, and managing complex customer needs
Outstanding personal references from previous employers
Ability to thrive in a highly unstructured environment
(Very nice to have) Previous experience at a fintech or payments startup
Competitive base salary
Major bonuses based on reaching and exceeding targets
Stock equity grants based on experience and performance
Private health benefits
Savings plan
Tech equipment of your choice