Director of Growth & Strategic Accounts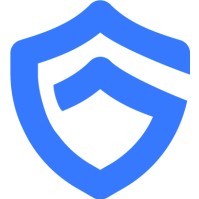 grupago.mx
Sales & Business Development
Mexico City, Mexico
Posted on Thursday, August 17, 2023
About Grupago
Our mission is to build the most intelligent and trusted payment system in Latin America.
We achieve this using AI, behavioral finance, and our powerful data network.
We are a very early stage, well-funded tech startup backed by some of the best venture capital funds in the US and Latin America, as well as leading fintech CEOs and super angels.
The team is led by an experienced former venture capitalist and serial entrepreneur – with several successful fintech exits.
Learn more at https://www.grupago.mx
About the Job
Our vision is to become one of the largest and leading payment platforms across LatAm over time.
This position is one of our first leadership team hires – you will report directly to the CEO and be an important part of our leadership team and overall strategy.
The position is one of the most important jobs in the company – and will involve both deep customer development as well as strategic sales expertise/
Customer development experience includes:
1. Setting up conversations with target customers – leading eCommerce brands across Mexico
2. Understanding top needs, problems, and opportunities
3. Relaying this information back to our product team to prioritize and refine our product offering
It will also involve managing a sales quota across our more strategic enterprises. Initially, this will focus on MBOs (like signing up pilots) and will expand to involve managing a sales quota as we grow. We are looking for a high performer who loves to work hard – as such, this role has unlimited upside earning potential, based on meeting and exceeding sales targets.
We are looking for a truly special person who loves a huge challenge, thrives under uncertainty, is very self-driven, has achieved results independently – and loves a job that rewards you significantly based on strong performance.
Native Spanish speaker
Strong business fluency in English
5-15+ years of proven experience in enterprise sales or strategic partnerships
Consistent history of meeting and exceeding challenging sales or partnership targets
Located in CDMX
Extremely talented at sales, communication, and managing complex customer needs
Outstanding personal references from previous employers
Ability to thrive in a highly unstructured environment
Sales experience in fintech or payments
(Very nice to have) Graduate of a top tier MBA or graduate degree business program
(Very nice to have) Previous experience at an early stage startup
Competitive base salary
Major bonuses based on reaching and exceeding sales targets
Stock equity grants based on experience and performance
Private health benefits
Savings plan
Tech equipment of your choice