Growth Marketing Manager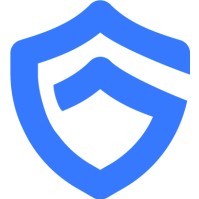 Grupago
Marketing & Communications, Sales & Business Development
Mexico City, Mexico
Posted on Friday, September 29, 2023
We are an early-stage fintech that focuses on bringing affordable credit and financial services to small business owners across LatAm - starting with Mexico.
More specifically, the vast majority of businesses in LatAm are micro-PYMEs that lack access to affordable credit.
We're launching a credit card and related line of credit product specifically built for the needs of micro-PYMEs - including credit limits and rates that adjust over time as customers successfully repay.
Beyond individual credit, we also offer group credit products.
We are backed by top venture investors across the US and Mexico, and our co-founding team has spent their careers working in fintech and entrepreneurship.
Responsibilities
We are looking for a hard-working and highly entrepreneurial growth marketing manager to lead our online marketing work. You will be our first digital marketing hire and a critical part of our leadership team.
Your primary responsibility is to build a highly cost effective and highly scalable acquisition engine that drives our business.
As part of this, your responsibilities will be to:
Lead multiple kinds of marketing campaigns - including performance and organic
Run experiments to continuously optimize and improve performance - relative to cost and scale targets
Build and continually adapt new websites, landing pages, video and other media - including sourcing and managing third-party content creators as needed
A/B test multiple approaches
Communicate performance to stakeholders
Be an integral part of the leadership team and shape strategy and operations approach
Experience
Our ideal candidate has:
A stellar track record across least 5 years of growth marketing
Proven ability to manage end-to-end campaign execution - from idea to design to execution to A/B testing
Experienced working with leading analytics and advertising platforms
Ideally experience in mocking up and coding websites directly
Strong preference for previous experience working in fintech particularly with bottom-of-the-pyramid customers
Fluent in business English & Spanish
Previous work experience at a startup or other fast moving, highly entrepreneurial work environment
In addition to working at an early stage fast moving startup - you will qualify for equity (stock option grants), competitive compensation and any bonuses, paid time off and holidays.
Learn more at
www.grupago.mx
or email us with questions at