Data Scientist / Machine Learning Engineer (Credit Analysis) (Mexico)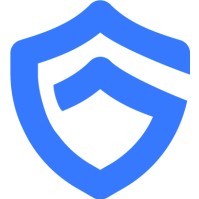 Grupago
Software Engineering, Data Science
Mexico City, Mexico
Posted on Friday, September 29, 2023
We are an early-stage fintech that focuses on bringing affordable credit and financial services to small business owners across LatAm - starting with Mexico.
More specifically, the vast majority of businesses in LatAm are micro-PYMEs that lack access to affordable credit.
We're launching a credit card and related line of credit product specifically built for the needs of micro-PYMEs - including credit limits and rates that adjust over time as customers successfully repay.
The core of our business is:
(1) A rural distribution model that lets us reach customers at scale and low cost, and
(2) Technology (including AI) to underwrite risk effectively as well as product features like group lending to manage risk.
We are backed by top venture investors across the US and Mexico, and our co-founding team has spent their careers working in fintech and entrepreneurship.
Responsibilities
We are looking for a hard-working and highly entrepreneurial data scientist / machine learning engineer to join our team and work with the co-founders to build and refine our initial machine learning model for automated credit issuance.
You will have primary ownership over managing our machine learning model to allow us to instantly approve new credit cards and lines of credit at low loss rates.
Your main responsibilities are to:
Build our automated credit model
Continuously improve and refine models focused on loss rates and profitability
Work closely with the CEO and MX country manager to apply modeling and data science to other aspects of our business
Experience
We are looking for a data scientist experienced in rapidly building machine learning models – ideally within credit underwriting.
Our ideal candidate has:
A stellar track record across least 5 years of data science experience
Ideally have work experience within micro-business credit or consumer households at the bottom of the pyramid
Ideally fluent or comfortable in business English & Spanish
Previous work experience at a startup or other fast moving, highly entrepreneurial work environment
Benefits
In addition to working at an early stage fast moving startup - you will qualify for equity (stock option grants), competitive compensation and any bonuses, paid time off and holidays.