Head of Retail Operations and Partnerships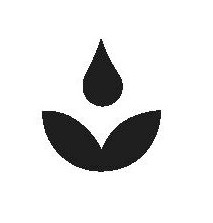 Attn: Grace
Operations · Full-time
Remote
Posted on Friday, February 24, 2023
The Role
Attn: Grace is hiring a Head of Retail Operations and Partnerships to support our expansion into retail in 2023 and beyond. This is a critical role that will work alongside the senior leadership team to facilitate retail sales growth, best-in-class retail operations and customer satisfaction.
Qualifications:
Experience successfully scaling a DTC brand into multiple retailers and managing relationships with those retailers
6+ years of related experience; 2+ years in a fulfillment role supporting retail expansion
Direct experience with EDIs and familiarity with other retailer specific systems, particularly RetailLink (ERP exposure a plus)
Experience with building and managing budgets and KPIs, pushing to achieve operational efficiency in line with company targets
Experience in retail program management with an affinity for operations frameworks and implementing and iterating processes for simplicity and efficacy
Experience balancing tactical and strategic work….One minute you're uploading new SKUs, the next thinking high-level about our larger, longer term retail and partnerships strategy – we're looking for an all-star who can do both!
As we expand to an omni-channel presence, you will be responsible for all customer development activities at each of our Retail Partners, encouraging strong relationships across all functions – merchandising, marketing, store operations, supply chain, and omni-channel development.
Your Core Responsibilities
Build outstanding relationships within merchants to drive optimized outcomes for the brand
Lead customer development, sales analytics, joint business planning, and forecasting needs, as well as project management and strategic execution with our Retail Partners
Manage retailer chargeback analysis and work with the Warehouse Operations Manager to cross-check charge backs to the 3PLs where applicable, as well as ensure they make necessary adjustments to mitigate ongoing chargebacks
Run the P&L for our category at our Retail Partners, including all elements of trade spending
Own all day-to-day retail order management functions, including but not limited to: EDI order review/release, manual order entry, order fulfillment, product data management across internal and external systems, and SKU creation/issuance
Build out relevant retail-focused KPI structure and ensure KPIs are measured and met
Collaborate closely with operational counterparts at each retail partner to ensure best in class execution against retailer scorecard deliverables including OTIF, fill rate, and aligned upon inventory levels
Lead relationship with 3PL to ensure all fulfillment processes and activities are supporting retail objectives
Employ oversight and processes to ensure retail operations are consistent with our unwavering commitment to minimizing our impact on the environment
Collaborate closely with co-founders on overall strategy and tactical management of retail ops
Who You Will Work With:
Internally: Your primary connections will be with our Founders
Externally: You will work closely with our Retail Partners' buying teams and various cross-functional partners.
You'll report directly to one of our Founders/Co-CEO's at the outset, though that will shift as we continue to expand our team.
Attn: Grace is committed to bringing together individuals from different backgrounds and perspectives. We strive to create an inclusive environment where everyone can thrive, feel a sense of belonging, and do great work together.
Attn: Grace is an Equal Opportunity Employer, providing equal employment and advancement opportunities to all individuals. We recruit, hire and promote into all job levels the most qualified applicants without regard to race, color, creed, national origin, religion, sex (including pregnancy, childbirth and related medical conditions), parental status, age, disability, genetic information, citizenship status, veteran status, gender identity or expression, transgender status, sexual orientation, marital, family or partnership status, political affiliation or activities, military service, domestic violence victim status, arrest/conviction record, sexual or reproductive health decisions, caregiver status, credit history immigration status, unemployment status, traits historically associated with race, including but not limited to hair texture and protective hairstyles or any other status protected under applicable federal, state and local laws. Attn: Grace's commitment to providing equal employment opportunities extends to all aspects of employment, including job assignment, compensation, discipline and access to benefits and training.
This role can be done remotely, however there may be location constraints based on where Attn: Grace is registered and able to employ individuals. We are authorized and able to employ individuals in many, but not all states. If you are not located in or able to work from a state where we are registered or able to employ individuals, you will not be eligible for employment.
Attn: Grace is an equal opportunity employer.
See more open positions at Attn: Grace