Customer Success Manager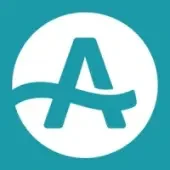 AnyRoad
Administration
Remote
Posted on Tuesday, August 15, 2023
AnyRoad is the leader in experiential marketing software. We were founded on the belief that real-life, in-person experiences offer brands invaluable opportunities to build long-lasting relationships with their consumers, ultimately creating a community of brand advocates and accelerating revenue growth.
AnyRoad offers the only unified platform for experiential marketing that effectively connects back-end processes like booking, ticketing, payments, and more, with first-party data capture, consumer feedback, and analytics. Armed with our platform, leading brands across various industries are able to streamline and scale their event operations, drive continuous improvements in their strategy with actionable insights, and increase the return on investment from every experience.
About The Role
This is a great opportunity for someone who to help evolve and set the strategy for our Customer Success team at AnyRoad. As a team, we not only celebrate the big wins but every small step in the right direction, we experiment, we fail and learn together, we share tips and tricks to grow together, we read books, carve out time to attend webinars, we put our brains together to workshop solutions and evolve, we challenge the status quo often and innovate always!
We are humans first, and employees next - we recently celebrated a team member's proposal to their partner, we mourned the loss of a family member, we are excited when our team members travel & we eagerly wait for pictures to be shared! This is what makes us a team!
What You'll Do:
Manage a diverse portfolio of Enterprise accounts worth $1M+ in ARR
Proactively build and leverage interpersonal relationships to drive growth for AnyRoad and our customers
Develop success plans to align on customer KPIs, and provide actionable recommendations that empower customers to achieve their desired outcomes with AnyRoad
Drive product adoption by surfacing relevant solutions that showcase a strong knowledge of customers' business objectives
Compile and qualify customer feedback and feature requests, and partner with the Product team to inform the Product Roadmap
Analyze customer data and develop impactful insights reports to improve and evolve our customers' experiential marketing strategies
Drive retention and organic growth of your customer portfolio; Partner with Sales to execute on expansion opportunities
Join a tight-knit team of CSMs who value transparency, camaraderie and collaboration
Partner with our Customer Experience team to drive operational efficiencies for AnyRoad customers
Collaborate with approachable, intelligent, data-driven cross-functional teams who share a ONE-TEAM vision of success
What We're Looking For:
6-8+ years of experience succeeding in a client-facing role (Account Management, Customer Success, Account Executive)
4-6+ years in tech or SaaS/Management
Strong working knowledge of Excel, including the ability to write and use common formulas (sum, count, vlookup, if statements, etc) and pivot tables
Comfortable presenting to executives
Able to devised a strategy to prevent revenue leakage
Successfully predict and alert high value renewals at risk and drive high quality renewal processes at scale
Track and share quarterly progress of your portfolio
Diligently dig into root causes of churn
Creatively lead renewal calls for at-risk & high-growth accounts
Must be curious and always willing to learn!
Experience with Tableau and an expert in a particular industry: CPG, automotive, retail is a nice to have
The Ideal Candidate Is:
Curious and creative - you ask questions, seek to understand, and create solutions
An expert communicator - you're empathetic, enjoy building connections, and crave storytelling (especially using data!)
Organized & attentive to detail - your inbox is a sanctuary, and you take great care in delivering high-quality work
Analytical and driven - you love analyzing information and trying out new formulas to make smart recommendations and learn quickly
Why Join Us:
Ground-floor opportunity to have an immediate impact on the company's growth
Diversity is a key part of our personality and our growth. We are a gender-balanced company and encourage women and minority applicants
Series B backed by leading investors such as BlackRock, Andreessen Horowitz, and Rally Ventures.
Health, dental, vision, and 401(k)
Unlimited time off and flexible work hours
- Ground-floor opportunity at a fast-growing company in which you'll immediately and directly impact the company's future.
- We are a small, talented, and agile team working hard to define a new product category and having fun doing it.
- Diversity and inclusion are integral to our company's values and growth. We are proud to be a gender-balanced organization and actively encourage applications from underrepresented communities.
- Backed by prominent investors such as a16z, Runa Capital, BlackRock, and Kaiser Permanente.
- We are a leader in our space and work with some of the world's leading brands.
- Competitive salary, equity, benefits, and perks.
- Hybrid & remote work environments. We have offices in the US and a presence across EMEA, including an office in Greece.
- Emphasis on growth and opportunities for learning and development.
Our Commitment to Diversity & Inclusion
AnyRoad is proud to be an equal-opportunity employer committed to an inclusive and diverse workplace. We are committed to considering all qualified applicants regardless of race, color, religion, sex, sexual orientation, gender identity, national origin, disability, protected veteran status, or any characteristic protected by law. If you require accommodation during the job application process, please notify people@anyroad.com for support.